Victoria LEBED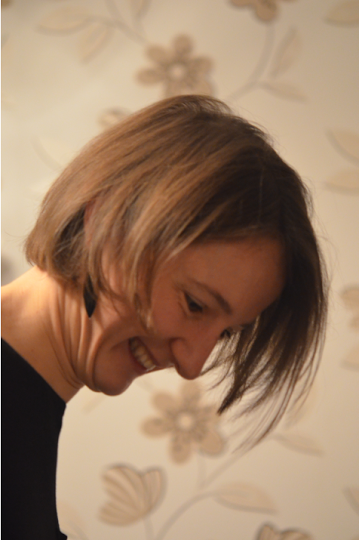 Address: Bureau S3 240
Laboratoire de Mathématiques Nicolas Oresme
Université de Caen - Normandie
BP 5186, 14032 Caen Cedex, France
E-mail: lebed (at) unicaen.fr
I am a Maître de conférences at University of Caen Normandy starting from September 2018.
Here are my (rarely updated) CVs in English and in French.
My husband, Arnaud Mortier, is also a mathematician.


Research interests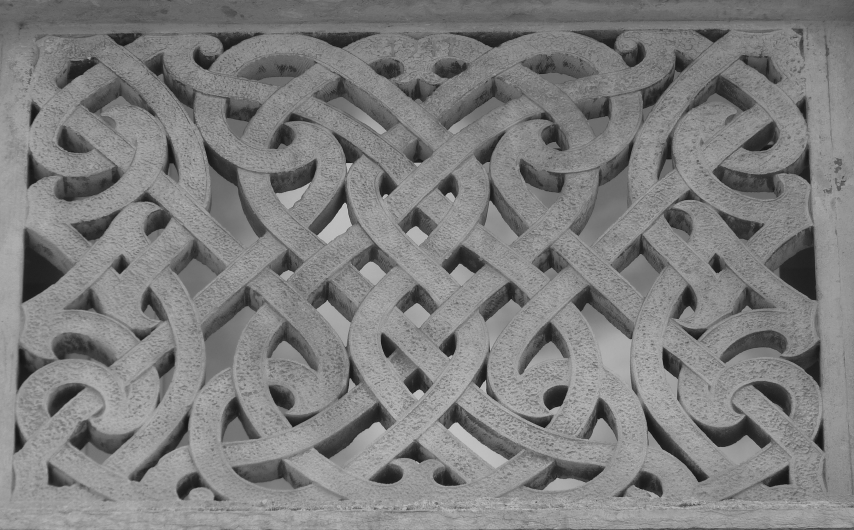 My interests revolve around the vast notions of

structure

and

braiding

, in particular their homological, categorical, and topological aspects. This includes the Yang-Baxter equation, braid groups, knots and their generalized versions (virtual, welded, twisted, handlebody, 2-dimensional), knotted graphs, quantum invariants, coloring (e.g., quandle) invariants, quantum (quasi-)shuffle algebras, braided systems, self- and muti-distributivity, Laver tables, cycle sets, Young tableaux, categorification of algebraic structures, Hopf algebras and Hopf bimodules, Yetter-Drinfel'd modules, Rota-Baxter algebras, operads, etc. This small video introduces some of these notions for non-mathematicians.
I like elegant and elucidating mathematics. Sharing it is a real pleasure. That is why I engage in outreach activities whenever possible. Currently I am a part of Labosaïque. In the past, I co-organized the Mathematics Club of the University of Nantes, and took part in the 5 minutes Lebesgue adventure.


Papers, preprints, and other works

(With Seiichi Kamada) Alexander and Markov Theorems for Graph-Braids,

in progress.

(With Simon Covez, Marco Farinati, and Dominique Manchon)

Bialgebraic approach to rack cohomology,

arXiv:

1905.02754

(With Leandro Vendramin) On Structure Groups of Set-Theoretic Solutions to the Yang-Baxter Equation

,

Proc. Edinb. Math. Soc.

(2019)

(With Scott Carter and Seung Yeop Yang)

A Prismatic Classifying Space for Foam Homology,

Nonassociative mathematics and its applications

, Contemp. Math., 721 (2019),

43-68

.

Applications of Self-Distributivity to Yang-Baxter Operators and Their Cohomology,

J. Knot Theory Ramifications

27 (2018), no. 11, 1843012, 20 pp.



Plactic Monoids: a Braided Approach, arXiv:1612.05768.
(With Leandro Vendramin) Homology of left non-degenerate set-theoretic solutions to the Yang-Baxter equation,

Advances Math

.

304

(2017), 1219-1261.
Cohomology of Idempotent Braidings, with Applications to Factorizable Monoids, Int. J. Algebra Comput. 421 (

2017

), no. 27,

421-454.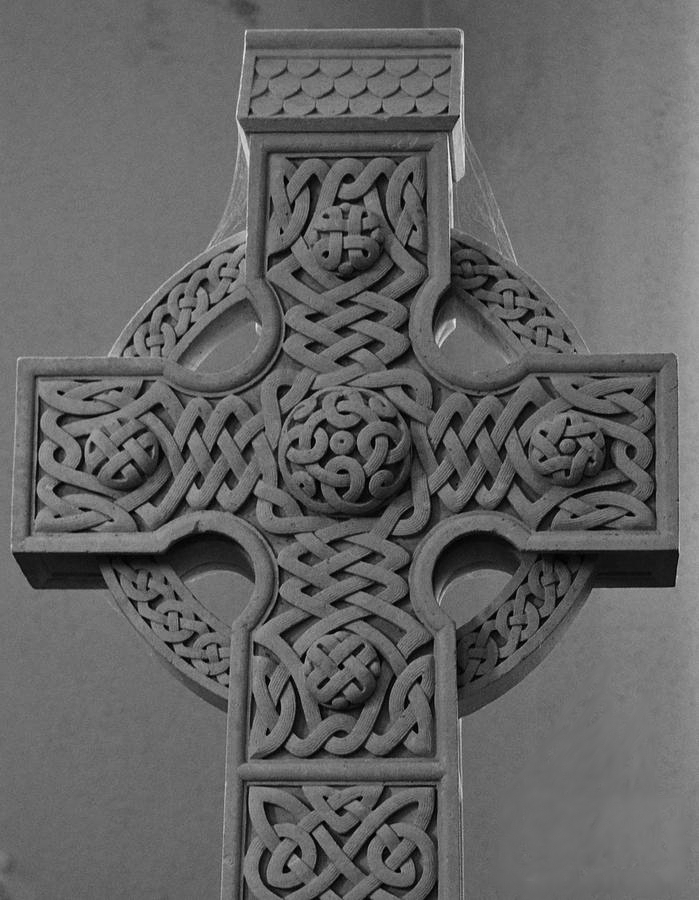 (With Friedrich Wagemann) Representations of crossed modules and other generalized Yetter-Drinfel'd modules,

Appl. Categ. Structures

), no. 4

,

455-488.

Braided Systems: a Unified Treatment of Algebraic Structures with Several Operations,

Homology, Homotopy Appl.

19

(2017)

, no. 2, 141-174.
(With Leandro Vendramin) Cohomology and extensions of braces,

Pacific J. Math.

284 (2016), no. 1, 191-212.
Cohomology of Finite Monogenic Self-Distributive Structures,

J. Pure Appl. Algebra

220 (2016), no. 2, 711-734.

(With Seiichi Kamada and Kokoro Tanaka) The Shadow Nature of Positive and Twisted Quandle Cocycle Invariants of Knots, J. Knot Theory Ramifications 24 (2015), no. 10, 1540001, 15 pp.
Qualgebras and Knotted 3-Valent Graphs,

Fund. Math.

230 (2015), no. 2, 167-204.
Knotted 3-Valent Graphs, Branched Braids, and Multiplication-Conjugation Relations in a Group,

Proceedings of Intelligence of Low-Dimensional Topology

2014: 86-100. pdf
(With Patrick Dehornoy) Two- and Three-Cocycles for Laver Tables,

J. Knot

Theory Ramifications

23 (2014), no. 4, 1450017, 30 pp.

R-Matrices, Yetter-Drinfel'd Modules and Braided Systems,

Axioms

2013, 2(3), 443-476. pdf
Categorical Aspects of Virtuality and Self-Distributivity,

J.

Knot Theory Ramifications

22 (2013), no. 9, 1350045, 32 pp.

Symmetric Categories as a Means of Virtualization for Braid Groups and Racks, arXiv:1206.3916 (an extended version of the above JKTR publication, containing in particular a chapter on free virtual shelves and quandles).
Homologies of Algebraic Structures via Braidings and Quantum Shuffles,

J. Algebra

391 (2013), 152-92.

The final version (in English) and a beamer (in French) of my PhD thesis. It was completed in 2012 at Paris 7 University, under the supervision of

Marc Rosso

.
Invariants d'enchevêtrements avec des connexions plates dans le complémentaire,

Master's dissertation,

supervisor Marc Rosso, pdf in French
(With V.Bernik) Algebraic Points on the Plane,

Journal Math. Sciences

146 (2007), 5680-5685.



Conferences co-organised

2019

November 10-16, Oberwolfach.

Mini-Workshop: Algebraic Tools for Solving the Yang-Baxter Equation



Upcoming talks

2019

June 9-15, Spa, Belgium. Groups, Rings and Associated Structures:

Structure groups and structure racks of YBE solutions

July 1-4, Leeds, UK.

Loops in Leeds

October 29-31, Arras, France.

Rencontre du GdR de Topologie Algébrique



Past talks

2008
Conference

Algebraic Geometry and Representation Theory

, Minsk, Belarus. Introductory talks for students:

Knot theory;

Hopf algebras

2009

Working group

Quantum Algebra and Topology

, IMJ (Institut Mathématique de Jussieu), Paris:

2-categories associated with quantum sl(2)

. Notes
Mathematical conference, Minsk, Belarus. Introductory talk for students:

Introduction to abelian categorification

2010

Working group

Quantum Algebra and Topology

, IMJ:

Diagrammatic categorification of quantum sl(n)

. Notes
A talk

Who is who in the family of Homologies

at the informal PhD student seminar, IMJ
Co-organizing the working group

Quantum Groups

, IMJ; two talks

Quantum knot invariants.

Notes
2011
Co-organizing the working group

Canonical Bases

, IMJ; two talks

Canonical bases in the gl(n) case and their connection to Young diagrams

. Notes, notes 2
Working group Geometric Representation Theory, IMJ:

Category O: the action of the center.

Notes
PhD Student Seminar, IMJ:

Forget the group multiplication to get a weak universal knot invariant

. Notes
A talk

Topological complexity of algorithms

at the informal PhD student seminar, IMJ. Notes
2012
PhD Students' Day, IMJ:

Braidings, algebraic structures and homologies: an entangled story

Working group Semantics, laboratory PPS (Preuves, Programmes, Systèmes), IMJ:

Homologies of Algebraic Structures via Braidings

. Notes
A talk

Billiards: a set of balls rounding down the number pi

at the informal PhD student seminar, IMJ. Notes
Algebra Seminar, IHP (Institut Henri Poincaré), Paris:

Braided systems: generalities and applications to Hopf theory

. Notes
Young Mathematicians' Forum, IHP:

Homologies of algebraic structures: a unifying "braided" approach.

Notes
Topology Seminar, GWU, Washington DC:

Self- and multi-distributivity with a braided flavor

. Notes
Knots in Washington XXXV:

Hochschild, Chevalley-Eilenberg and quandle homologies are braided homologies

Algebra Seminar, University Lyon 1:

Braided systems: generalities and applications to Hopf theory

2013
Algebraic Topology Seminar, University Paris 13:

Koszul, Hochschild, Leibniz and quandle homologies are braided homologies
Colloque tournant du GDR TLAG, University of Cergy-Pontoise:

A unifying study of algebraic structures using "braided" tools

. Notes
Algebra, Topology and Geometry Seminar, University of Nice:

Koszul, Hochschild, Leibniz and quandle homologies are braided homologies

Topology Seminar, University Montpellier 2:

Categorical aspects of virtuality

. Notes
TQFT and Categorification Seminar, IMJ:

Categorical aspects of virtuality



British Mathematical Colloquium, Sheffield, UK:

Associative Algebras, Bialgebras and Leibniz Algebras as Braided Objects

. Beamer
Algebra and Topology Seminar, University of Strasbourg:

Associative algebras, bialgebras and Leibniz algebras as braided objects

Knots, Manifolds and Group Actions, Słubice, Poland: Distributive homology is a braided homology. Notes
Topology Seminar, University of Grenoble:

Braids and homology of algebraic structures: a round trip

KOOK Seminar, Osaka:

Braids and homology of algebraic structures: a round trip

. Notes
2014

Joint Mathematics Meetings AMS, Special Session on Algebraic Structures Motivated by Knot Theory, Baltimore, USA:

Self-, multi- and G-distributivity with a braided flavor

. Beamer
Knots in Washington XXXVII:

Qualgebras and knotted 3-valent graphs

. Beamer
Logic and topology seminar, GWU, Washington DC:

Towards topological applications of Laver tables

. Notes
Intelligence of low-dimensional topology, Kyoto:

Knotted 3-valent graphs, branched braids, and multiplication-conjugation relations in a group

. Beamer
Topology Seminar, Tsukuba University, Japan:

A bridge between knotted graphs and axiomatizations of groups

. Beamer
Friday Seminar, Osaka City University:

Towards braid-theoretic applications of Laver tables

. Notes and hand-outs
TAPU-KOOK Seminar, Daejeon,

Korea:

Categorical aspects of virtuality

. Beamer
Topology Symposium, Tohoku University, Japan:

Laver Tables: from Set Theory to Braid Theory.

Beamer and (very) extended abstract
Knots and Low Dimensional Manifolds, Busan, Korea:

Laver tables: topological applications of set-theoretic constructions.

Beamer
FMSP Lectures, University of Tokyo:

A bridge between knotted graphs and axiomatizations of groups

. Beamer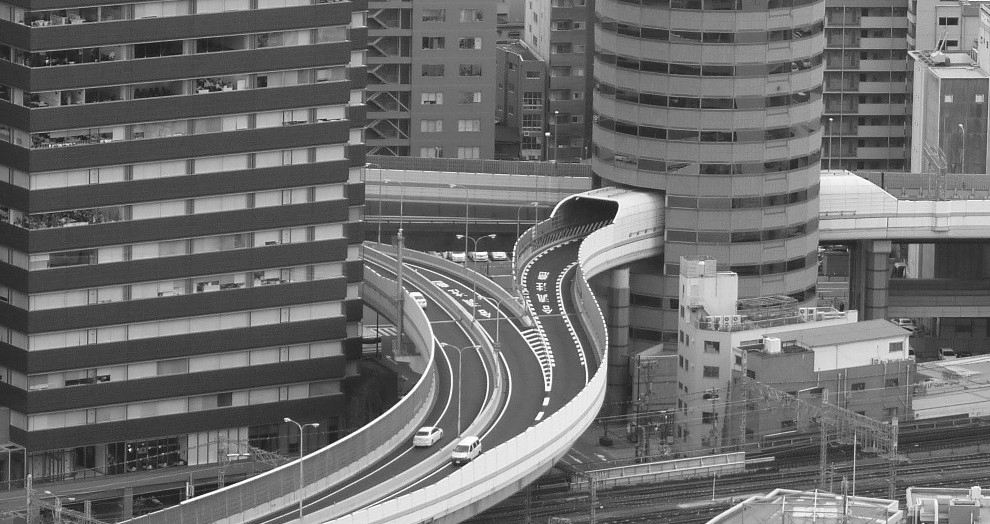 Topology, geometry and algebra seminar, University of

Nantes

:

Braids and homology of algebraic structures: a round trip

. Notes
Topology and geometry seminar, University of Geneva:

Braids and homology of algebraic structures: a round trip

Symposium on Mathematical Physics,

University of Zürich:

New aspects of the Yang-Baxter equation

.

Beamer
Working group Algebraic topology,

University of

Nantes:

Braid groups and free groups

. Notes
Algebra and geometry seminar, University of Caen:

Laver tables: set-theoretic, algebraic and topological aspects

. Beamer
Topology seminar, University of Montpellier:

Braids and homology of algebraic structures: a round trip

2015

Knots in Dallas:

Twisted multi-distributivity and Lawrence representations of braid groups

.

Beamer
Algebra and topology seminar, University of Strasbourg:

Lawrence

representations of braid groups via self-distributivity.

Notes
Joint topology seminar of Paris 7 and Paris 13 Universities:

Lawrence

representations of braid groups via self-distributivity

Algebraic topology seminar, Université catholique de Louvain, Belgium:

Braided diagrams as a unifying tool in homology theory

. Notes

University of

Nantes:

Cohomology of Finite Monogenic Self-Distributive Structures.

Notes
New trends in Hopf algebras and tensor categories, Bruxelles:

On braidings, Yetter-Drinfel'd modules, crossed modules, and self-distributivity



Lens topology and geometry meeting, Lens:

Braided aspects of the Yang-Baxter equation

. Beamer
Talks for the working group

Lawrence-Krammer-Bigelow representations of braid groups

, Nantes. Notes
Workshop Applied Representation Theory, Amiens:

Representations of braid groups: homological and self-distributivity approaches

Geometry and Algebra, Geometry and Analysis, Utrecht, Netherlands:

Unexpected facets of the Yang-Baxter equation

. Beamer
Algebra and geometry seminar, Caen:

On the set-theoretic solutions to the Yang-Baxter equation

. Notes
Algebra and Group Theory, Mulhouse:

On set-theoretic solutions to the Yang-Baxter equation

. Beamer
Mathematics Club, Nantes:

Origamics, or 折り紙

. Notes
Mathematics seminar, Vannes: Representations of braid groups via self-distributivity


University of

Nantes:

A decomposition theorem for skew cubical homology.

Notes
2016

Workshop on Hopf algebras, Turin, Italy:

On set-theoretic solutions to the Yang-Baxter equation

.

Beamer
Topology Seminar, Grenoble: Representations of braid groups via self-distributivity
Seminar of mathematical physics and algebraic topology, Angers:

On set-theoretic solutions to the Yang-Baxter equation

Mathematics Club, Nantes:

Billiard as a tool for computing the digits of the number

π.

Notes
Mathematics Club, Nantes:

Erdős distinct distances problem, or Vote for diversity!

3+1 dimensional topological phases of matter, Leeds, UK:

Crossed modules and beyond

. Beamer

XXI Coloquio Latinoamericano de Álgebra, Buenos Aires, Argentina:

On set-theoretic solutions to the Yang-Baxter equation

.

Beamer
Algebra seminar, Buenos Aires, Argentina:

Cohomology of idempotent solutions to the Yang-Baxter equation, with applications

Mathematics, Statistics and Applied Mathematics Seminar, Galway, Ireland:

How forgetting group laws leads to a universal knot invariant

.

Notes
Mathematics Colloquium, TCD, Dublin, Ireland:

Unexpected facets of the Yang-Baxter equation.

Beamer
La réunion annuelle du GDR topologie algébrique et applications, Amiens, France:

Équation de Yang-Baxter, tableaux de Young, factorisations de groupes.

Beamer
Semantics seminar, Paris:

What do braids know about Young tableaux?

Beamer
2017

Cohomological Methods in Geometry, Freiburg, Germany:

How braids can help to compute Hochschild cohomology.

Beamer
Marburg, Germany:

What do braids know about Young tableaux?

Beamer
Algebra days 2017 in honour of Patrick Dehornoy, Caen, France:

A journey into the green book

. Beamer
MathSoc, TCD, Ireland:

Mathematics of Origami

. Poster
CINVESTAV, Mexico:

How forgetting group laws leads to a universal knot invariant

(Colloquium). Beamer

Yang-Baxter equation, Young tableaux, and group factorizations

(Algebra Seminar)

Self-distributive system and quandle (co)homology theory in algebra and low dimensional topology. Busan, South Korea:

Applications of self-distributivity to Yang-Baxter operators and their cohomology

. Beamer
Groups, Rings and the Yang-Baxter Equation, Spa, Belgium:

Structure groups of YBE solutions: new properties, and cohomological applications.

Beamer
4th

Mile

High

Conference on Nonassociative Mathematics, Denver, USA:

Self-distributive cohomology: Why care, and how to compute

. Beamer

More algebraic connections: SD and the Yang-Baxter equation, Leibniz algebras etc

. Beamer

Categories in Homotopy and Rewriting, CIRM, France:

Yang-Baxter equation up to homotopy

Algebra and Number Theory seminar, University College Dublin, Ireland:

Yang-Baxter equation, knots, cohomology: a golden triangle

. Beamer

TCD Open Days,

Dublin, Ireland:

Geometry and Topology, or How different a mug and a donut really are

. Beamer

Algebra

seminar

, Lyon 1, France:

What do braids know about Young tableaux?

Beamer
2018
Geometry and Topology

seminar

,

Glasgow, UK:

Lawrence representations of braid groups: a self-distributive approach

. Notes

Algebra and geometry seminar, Caen

:

Yang-Baxter, groupes, et structures ésotériques



2019
Séminaire Philippe Flajolet, IHP:

Du triangle au carré




Knots and Braids in Norway, Trondheim,

Norway:

Braid group representations: a self-distributive approach