The objectives of the Hamilton Scholars are
To attract and support the best Irish and international students to carry out research in the School's priority research areas.
To strengthen our capacity in teaching, for the benefit of future generations of students.
To continue the development of the disciplines of mathematics and theoretical physics and extend opportunities for interdisciplinary work, helping to open up exciting new areas of exploration and knowledge.
Scholarships will be awarded to PhD students of outstanding talent, from Ireland and internationally, who will be selected to study a key research theme within the disciplines of mathematics and theoretical physics. To address the gender imbalance in these disciplines, female candidates will be specifically sought out and invited to apply.
Each Hamilton Scholar will receive individual research supervision with an internationally-renowned mathematician or theoretical physicist. The programme will also provide an exciting opportunity for the individual scholars to gain invaluable research and teaching experience, preparing them to take their place as academic leaders of the future.
Sustaining Academic Leadership - Funding the Hamilton Scholars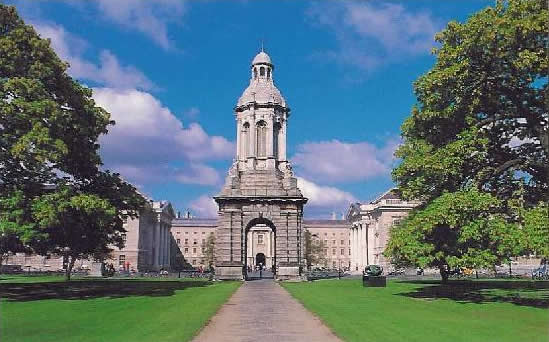 To help deliver our plans to sustain and strengthen research and teaching excellence in Trinity College, we are offering the opportunity for supporters to play a pivotal role in this exciting initiative.
We are seeking an investment by supporters of €25,000 a year over four years for a total amount of €100,000 and would be delighted to advise on opp ortunities to contribute to the initiative, either individually or as part of a group. Donations are eligible for full tax relief in Ireland, the UK and USA.
In a global context of reduced public funding for higher education, we are more dependent than ever upon the generosity and support of our alumni, friends and donors in helping Trinity deliver on its commitment to a research-led education.
Acknowledging Supporters
Our supporters will be acknowledged for their valuable contribution by name in a prominent location in Trinity's School of Mathematics and in all materials and events associated with Hamilton Scholars. Supporters will also be invited to special events in the School, including opportunities to engage with the Scholars on their research findings.
Contact Us
If you are interested in finding out more about The Hamilton Scholars programme or if you would like information on how to get involved as a supporter, please contact:
Associate Director Trinity Foundation