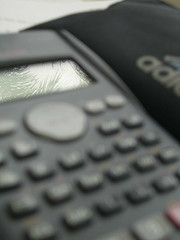 Welcome to the first issue of Maths Club News. This is a news letter and a web based magazine for all those who are interested in mathematics. Comments and suggestions regarding content, format and contributions are very welcome.
Here are some of the things we would like to do:
Explain exciting ideas in mathematics
outline the life and work of mathematicians
Present ways of looking at old problems
List sites where ideas of mathematics are explained
Have a section on problems and puzzles
List those who have sent in correct solutions: with solutions of problems in previous issue of this magazine.
Give a list of web links that we found interesting
List books on mathematics that we found interesting
Suggestions regarding web links that are good are very welcome.
Contents:
Lives of famous mathematicians
Stories about topics: Quadratic Equations
Problems and Puzzles: Team Projects
Challenge Problems
Teachers Corner: Tips for Explaining Concepts
Help Line
Contact: hmi.schools@maths.tcd.iehmi@maths.tcd.ie. Last updated: .